News
Joanne Luu one of twelve lawyers in Canada selected for Arbitration Place's NextGen Roster

Published April 21, 2021
We are pleased to share that Partner Joanne Luu has been selected as one of twelve leading arbitration practitioners across Canada to join Arbitration Place's inaugural NextGen Roster.
Arbitration Place is a Canadian arbitration facility that assists its clients in hosting arbitration proceedings, with the support of a group of internationally renowned arbitrators and mediators.
The newly formed NextGen Roster aims to bring fresh perspectives and skills to a wider range of arbitrations across a range of industries and to increase options for affordable dispute resolution.
Joanne has a broad commercial litigation and domestic and international arbitration practices. She has appeared at all levels of court in Alberta, at the Alberta Securities Commission, and before arbitration tribunals seated in Canada and abroad.
In February of this year, Joanne was also recently admitted as a Fellow of the Chartered Institute of Arbitrators, based in London.
Speaking of her recent appointment to the NextGen Roster, Joanne commented: "I am thrilled and honoured to be named alongside such a talented group of lawyers from across the country. I am excited to see the opportunities this opens up for Canadian businesses, as the NextGen Roster of Arbitrators takes on a wider range of arbitrations with fresh perspective. As always, Arbitration Place finds itself at the forefront of innovation and I am grateful to be a part of that."
More like this
Publication
February 9, 2023
Publication
January 13, 2023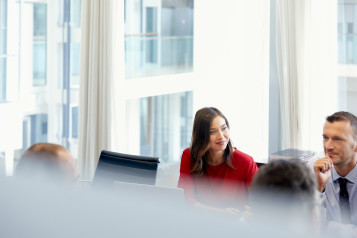 Publication
December 5, 2022