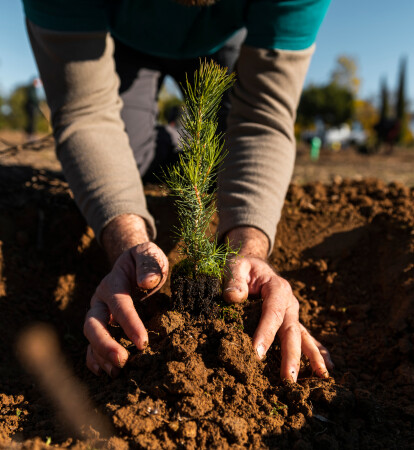 A commitment to community
We invest in our community just as we invest in our clients. Giving back to the province we've worked and lived in for over 100 years is an integral part of who we are. Our partnerships and fundraising efforts cover the arts, social outreach, economic development, and more. We also support individual team members' volunteer efforts.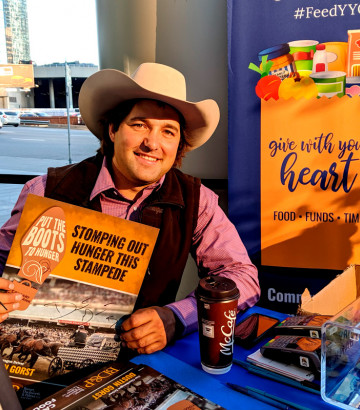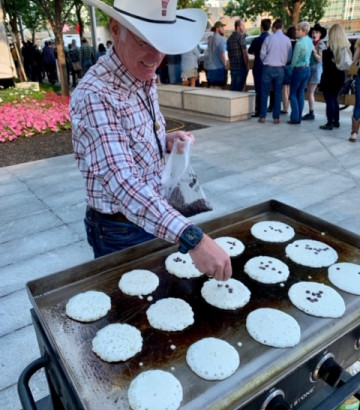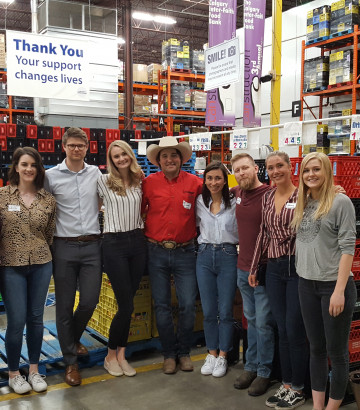 Calgary Food Bank
PUT THE BOOTS TO HUNGER™ is a partnership between BD&P and the Calgary Food Bank. The demand for the Food Bank's services is constant, but donations are concentrated around the holiday season. Our goal is to help the Food Bank provide access to quality, emergency food year-round. Last year alone, it served over 181,000 Calgarians (about 40% of those were children).
Since it began in 2008, we've raised over $5.3 million––and we'll keep going. You can donate to PUT THE BOOTS TO HUNGER any time of year by cheque directly to the Calgary Food Bank and online.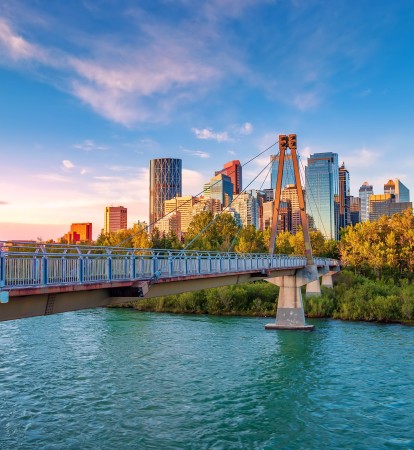 Calgary Economic Development
We've been a proud supporter of Calgary Economic Development (CED) and its initiatives for many years. Team Calgary is a corporate partnership program. It engages local thought leaders to help influence the movement of our city's economy.
CED works with business, government and community partners to attract business investment, foster trade, and grow Calgary's workforce.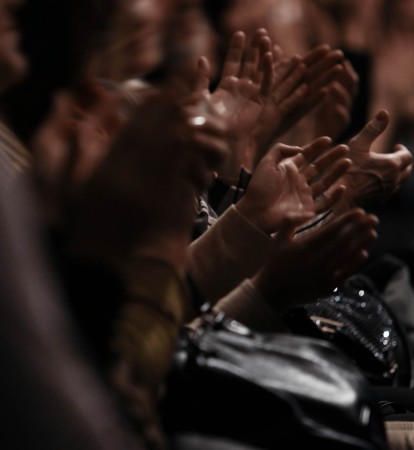 Vertigo Theatre Mystery Series
Vertigo Theatre has been entertaining Calgary audiences with mystery productions since 1978. As a registered charity, it relies partly on public fundraising, and BD&P has been a sponsor since 2006. The organization is so close to our hearts that some of our partners are current or past board members.
Vertigo also holds workshops for students and educators, supports emerging talent through internships and mentorships, and employs over 200 actors, creative artists, and technicians.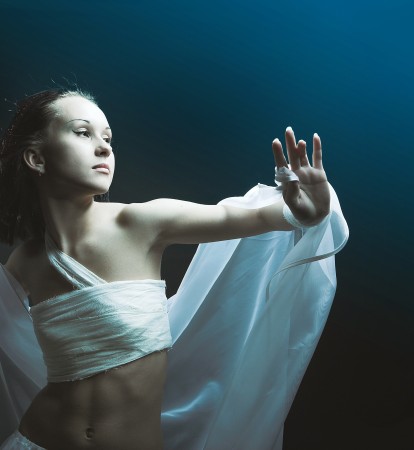 World Stage with Arts Commons
BD&P has partnered with the Arts Commons for over 20 years to facilitate exciting music performances from talent worldwide. This series is known for interesting, creative collaborations across cultures and musical genres. Our team members, clients, and guests receive details about upcoming concerts, along with information on how to RSVP.
Other sponsorships
Over the years, we've also supported these wonderful organizations, either as a firm or individually:
Alberta Children's Hospital Foundation
Calgary Immigrant Women's Association
Calgary Flames Foundation
Calgary Women's Emergency Shelter Association
Enerflex Kids Cancer Care
Hockey Helps the Homeless
Missing Children's Society of Canada
Pacekids
Peanut Butter Classic Society
Ronald McDonald House Southern Alberta
SOS Children's Villages Canada
Wings of Hope Breast Cancer Foundation
United Way Calgary and Area
University of Calgary, Dalhousie University, Queen's University