News
Prateek Gupta joins BD&P's Business Law group

Published April 19, 2023
We are pleased to share that Prateek Gupta has joined our Business Law group as an Associate.
Prateek brings years of experience in mergers and acquisitions, private equity, corporate governance and corporate finance including start-up company financing.
"We are delighted to welcome Prateek to BD&P. Our team is dedicated to helping our clients' businesses to succeed by providing practical advice, and Prateek's distinctive blend of entrepreneurial experience, legal expertise and education adds even more exceptional young talent to our team," commented Ted Brown, BD&P Partner and Business Law group co-lead.
Drawing from his past experience as an entrepreneur, Prateek has used his unique insight to advise startup and early-stage technology clients, ensuring that their corporate, financial and commercial matters are well-positioned.
"I'm extremely excited to leverage my entrepreneurial and creative brand of lawyering with BD&P's stellar reputation and excellent practice. BD&P's scope of legal expertise is unparalleled in Alberta's markets. It is an exceptional opportunity to join this energetic team and to work alongside BD&P's amazing clients," said Prateek when asked about joining BD&P.
More like this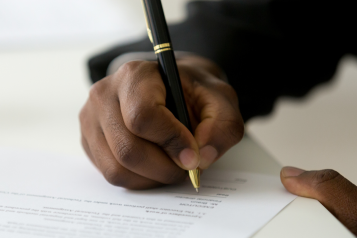 Publication
April 28, 2023