Our knowledgeable team of skilled disputes lawyers will help you resolve your arbitration issue(s) efficiently and effectively.
Use our experience advising and acting as counsel in international arbitrations administered under the rules of leading international arbitration institutions. We represent companies in a broad range of industries—including aeronautics, manufacturing, telecommunications and energy—and have practitioners experienced in conducting international commercial arbitrations across jurisdictions.
A team with deep bench strength
We represent clients in ad hoc arbitrations under the United Nations Commission on International Trade Law (UNCITRAL) rules and in institutional arbitrations administered under the rules of the International Chamber of Commerce (ICC) and Stockholm Chamber of Commerce (SCC).
Our team has also appeared before Canadian courts in matters arising out of international commercial arbitrations, including in:
Recognition and enforcement of awards under the UNCITRAL Model Law and the New York Convention on the Recognition and Enforcement of Foreign Arbitral Awards, in particular regarding sovereign immunity, limitation periods and public policy
Court assistance in, and supervision of, arbitral proceedings
The leader of our international commercial arbitration team, David Haigh Q.C., has decades of experience as an arbitrator on international commercial arbitration tribunals. He has experience with tribunals hearing ad hoc cases under the UNCITRAL rules, as well as institutional arbitrations under the International Centre for Settlement of Investment Disputes (ICSID), ICC, London Court of International Arbitration (LCIA), American Arbitration Association (AAA) and Vancouver International Arbitration Centre (VanIAC, formerly BCICAC) rules.
What our clients say

"The team has been very successful in getting disputes resolved. In the few that have had to go the distance they have reached a successful conclusion through the Courts or arbitration." – Legal 500 Canada
More like this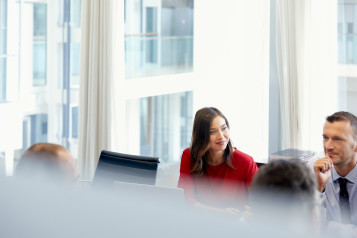 Publication
December 5, 2022
Publication
October 21, 2021