Our dispute resolution team can help you navigate the intricacies of investor-state arbitration and resolve your dispute efficiently in a way that reaches your commercial objectives.
We have experience working with investors and states in disputes under the United States – Mexico – Canada Agreement and bilateral investment treaties related to investments in the Middle East, Eastern Europe and North America.
Whether your investment is in the aeronautics, manufacturing, telecommunications, or oil and gas industry, we can help you get the best resolution to complex disputes.
A team with deep experience
The leader of our investor-state arbitration team, David Haigh Q.C., serves as an arbitrator on several investor-state matters, including under the Energy Charter Treaty and in various bilateral relationships between investors and sovereign states.
What our clients say

"The team is excellent. They work well together, develop excellent strategies, advance the case in a timely manner and produce desired results." – Chambers Canada 2021
More like this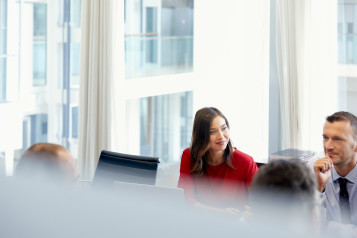 Publication
December 5, 2022