Businesses sometimes face uncertainty due to changing circumstances, declining asset value or a lack of financial liquidity. Partner with a team that can provide practical guidance and solutions for even the most complex business situation.
Our team is at the forefront of challenging and sophisticated restructuring and insolvency work. We can help you meet your goals in times of commercial and financial distress.
Who we work with
We regularly advise all types of stakeholders across diverse industries - energy, automotive, manufacturing, real estate, telecommunications, aviation, retail, biotechnology, forestry, cannabis, and food services. Our clients include:
Debtors
Court officers (trustees, receivers and monitors)
Major chartered banks and other financial institutions
Unsecured creditors
Purchasers
Bondholders and other institutional investors
Shareholders
Directors and special committees
Insolvency and restructuring
When you work with BD&P, you get a team with broad experience advising on court-governed insolvency and restructuring proceedings. Our lawyers regularly appear before the superior and appellate level courts throughout Canada. We are well-equipped to protect your best interests on any issue that may arise in during an insolvency proceeding.
Cross-border proceedings
We have represented clients in cross-border proceedings, including those under Chapter 11 of the United States Bankruptcy Code. We have relationships with counsel in foreign jurisdictions to help secure the best results for you.
Distressed M&A
If you need a team familiar with all aspects of a balance sheet or capital restructuring, restructuring sales process, distressed M&A and all manner of court-supervised processes, we have experience both within and outside of these formal insolvency processes.
Our business law group collaborates with our insolvency team to provide our clients with proactive and creative advice during stressful commercial transactions. So you can get back to business as usual as quickly as possible.
Distressed refinancing
We have extensive experience advising borrowers and lenders during times of lending product defaults. Our team can help with strategic alternatives including:
Covenant compliance and modification,
Forbearance arrangements
Refinancing and loan product amendments
Security reviews and secured transaction structure modifications
True takeout financings
Corporate plans of arrangement
We can proactively guide you on best practices for a formal insolvency process.
Solvent restructurings
Depending on your situation and business goals, you may be considering a solvent capital restructuring. Our corporate and insolvency lawyers can work together to advise you on the advantages of implementing a change to capital structures via an arrangement.
What our clients say

"They never lose sight of strategic business goals or broader market realities. Lawyers use their expertise to facilitate good, practical, business-friendly solutions." – Legal 500 Canada 2020
Representative work
Bellatrix Exploration Ltd.'s divestiture of substantially all of its assets
Counsel to Bellatrix Exploration Ltd. in its divestiture of substantially all of its assets to Winslow Resources Inc., a wholly-owned subsidiary of Return Energy Inc. (renamed Spartan Delta Corp.), in the context of Bellatrix's proceedings under the Companies' Creditors Arrangement Act.
Restructuring of Westmorland Coal Company and its Alberta mining operations
Acted as local transactional agent counsel in regard to the cross border, Chapter 11 driven, restructuring of Westmorland Coal Company and its Alberta mining operations through its Alberta subsidiary corporations. This engagement involved several stages of debt restructuring, a complex tax structured credit bid purchase of all the shares of Westmoreland's Alberta subsidiaries, and various transactional logistics necessitated by Westmoreland's convoluted international corporate structure and Alberta's regulatory environment.
MEG Energy Corp.'s $1.5 billion asset disposition
Counsel to MEG in the $1.5 billion disposition of a 50% interest in Access Pipeline and 100% interest in Stonefell Terminal to Wolf Midstream Inc.
CCAA proceedings concerning the disposition of a partially completed power project
Counsel to a bank in connection with the CCAA proceedings concerning Earth First Canada Inc. and the related asset disposition of a partially completed 144 MW wind-power project.
WestLB AG's Companies' Creditors Arrangement Act proceedings
Counsel to WestLB AG, a senior secured lender, in connection with the CCAA proceedings concerning Earth First Canada Inc. and the related asset disposition of apartially completed 144 MW wind-power project.
More like this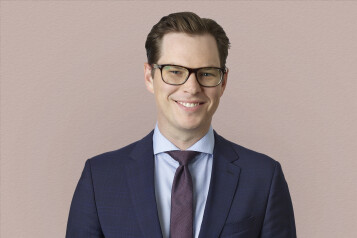 Publication
November 9, 2020