Publication
A reminder to companies involved with cryptocurrencies and other digital assets – make sure your public disclosure is consistent with the requirements of securities legislation
---
Published March 19, 2021
On March 11, 2021, the Canadian Securities Administrators (CSA) published Staff Notice 51-363 – Observations on Disclosure by Crypto Assets Reporting Issuers (CSA Notice). The CSA Notice reflects regulators' observations from reviewing annual filings and provides recommendations for improved disclosures by reporting issuers, other than investment funds, that are materially engaged in the business of holding, trading or mining cryptocurrencies and other digital assets (Issuers). While the CSA Notice provides guidance to Issuers in relation to their ongoing continuous disclosure obligations, the guidance in the CSA Notice is also relevant and important for Issuers entering the market through a prospectus, change of business or restructuring transaction. The full CSA Notice is available here.
Key findings and guidance
Overall, the CSA Notice summarizes the observations and disclosure expectations of the CSA on a number of key areas, including the custody of crypto assets and public disclosure relating to an Issuer's description of business, risk factors, material changes and financial/audit reporting. The full CSA Notice provides the CSA's detailed analysis of their observations and guidance and the following is a summary of certain findings and guidance from the CSA Notice.
Custody of crypto assets: The downfall of the crypto asset trading platform QuadrigaCX is a great example of the risk of loss and/or theft associated with holding crypto assets. Issuers should ensure they adopt adequate protections to guard against the material risk of loss and/or theft associated with holding crypto assets and they should properly articulate such protections in their public disclosure documents. The CSA Notice provides a number of requirements for Issuers when disclosing their custody controls, whether it be through self-custody or third-party custody. In addition, the CSA notes that should the members of the CSA have any public interest concerns with respect to an Issuer's custody protections (or lack thereof) the CSA could take enforcement action.
Public disclosure requirements: Generally, the CSA Notice is a reminder to Issuers that they are subject to the disclosure obligations set forth in securities legislation.
Business description: An Issuer must provide a sufficiently detailed description of its business in its continuous disclosure filings, as well as any prospectus, to allow investors to make an informed decision about whether to buy, sell or hold the Issuer's securities. Given the novelty of the cryptocurrency industry, the CSA noted that the following would likely constitute material information that an Issuer should disclose in its applicable public disclosure: disclosure regarding the nature of an Issuer's operations, how the business intends to generate revenue, the specialized skill and knowledge possessed by the personnel of an Issuer, the competitive conditions faced by an Issuer, the sources, pricing and availability of equipment used by such Issuer, and any reliance on third-party service providers. Further, the CSA noted that Issuers should not engage in promotional activities or provide promotional disclosure which provides unbalanced or unsubstantiated information which could mislead investors.
Risk factors: Issuers are required, by securities legislation, to disclose material risks affecting their business and any financial impacts of such risks. Disclosure on risk factors should be specific and sufficiently tailored to the Issuer and risk factors will vary depending on the type of crypto assets held and how they are held (i.e. custody). The CSA Notice provides a list of some risk factors that may be relevant for Issuers to disclose including the availability and/or cost of electricity, potential declines in the price of crypto assets, decreased rewards for mining a particular crypto asset, access to crypto assets held by third-party custodians and crypto asset trading platforms.
Material changes: Should an event constitute a material change, Issuers are required to immediately issue a news release and within ten days of the material change occurring, file a material change report. The CSA noted that several Issuers have failed to comply with the foregoing requirements and the CSA Notice provides some examples that would, in its view, likely constitute a material change, including entering into a custodial agreement with a third-party, changing custodians, the loss or theft of crypto assets, acquiring or disposing of crypto asset mining equipment or entering into mining pool arrangements or electricity supply agreements.
Financial statements: The CSA provides guidance on novel accounting issues and since such issues are continually evolving, urges Issuers to monitor and consider any guidance published by accounting standard setters and regulatory bodies. The CSA Staff notice provides a summary on the application of certain International Accounting Standards and International Financial Reporting Standards to cryptocurrency holdings, cryptocurrency mining operations and the underlying equipment and non-monetary transactions which are settled in cryptocurrencies.
Key takeaways
The CSA Notice is a reminder to Issuers that, like all reporting issuers, they are subject to the disclosure obligations set forth in securities legislation. Given the CSA's attention to the disclosure issues relating to the crypto industry, Issuers should be aware that the CSA staff will likely be reviewing Issuers' publicly filed continuous disclosure documents.
To avoid enforcement action from the CSA and to protect the assets of the Issuer, Issuers should ensure that they have appropriate custody protections in place.
As the crypto industry continues to evolve, Issuers should ensure that the disclosure related to their business is meaningful, balanced and relevant to investors and satisfies all disclosure obligations under applicable securities legislation.
More like this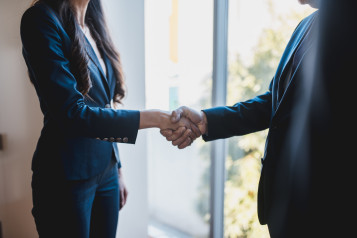 Publication
December 1, 2022