News
Alicia Quesnel receives Women in Law Leadership Award
---
Published October 12, 2022
Alicia Quesnel, BD&P Managing Partner, has been awarded the 2022 Women in Law Leadership Award for Leadership in the Profession (Private Practice). This recognition is an acknowledgement of her extraordinary leadership, demonstrated through outstanding legal skillset, ongoing mentorship, advocacy in law and diversity initiatives, and commitment to the evolution of the profession.
Alicia Quesnel's fierce independence and desire for challenge naturally drove her aspirations of becoming a lawyer at a young age. These ambitions now a foreshadow to a remarkable legal career to come. Steadfast in her pursuits, Alicia joined Burnet, Duckworth & Palmer LLP over 25 years ago.
It's with her signature dedication and relentless drive that Alicia now brings nearly three decades of experience in the commercial energy sector to her accomplished practice, advising on over $100 billion worth of deals and projects during her tenure to-date. Appointed as Burnet, Duckworth & Palmer LLP's first female Managing Partner in 2022, Alicia's bright leadership continues to guide the firm towards growth and transformation.
Maintaining her robust practice, Alicia regularly acts as a strategic advisor on complex commercial matters in the energy sector, a prominent figure within the oil and gas industry in Alberta. She is known for her dedication to her clients and their businesses and in turn, she considers the macro impacts of her work on Alberta's economic landscape, signifying her position at the forefront of an evolving market.
Consistently recognized for her incredible legal mind, she is gracious in sharing her intelligence as a mentor and leader for both colleagues and clients. She has a quiet demeanor and leads by example in both outstanding quality of work and genuine interest in supporting others. Alicia is held in high regard by her peers and clients. As Brianna Butchart, one of Alicia's referees for the Women in Law Leadership award commented, "I recently had to call another lawyer at another company on a file. We'd never met before so began chatting about who we might know in common. Alicia came up and he remarked, "isn't she the smartest most capable person you've ever met?". This is how Alicia is described in casual small talk, yet she doesn't think of herself this way – she simply wakes up every day with the intent to make the world around her a better place."
Alicia has served on BD&P's Executive Committee for almost 15 years, making meaningful contributions to the strategic direction of the firm. She is a fierce advocate for diversity and inclusion in law and beyond, currently acting as Chair of the firm's Diversity, Equity and Inclusion Committee.
Her excellence is not limited to her legal pursuits, Alicia's philanthropic support is a stronghold to her reputation. She is still a dedicated advocate of the Wings of Hope Breast Cancer Foundation after a significant contribution on their board. Alicia also actively works with SOS Children's Villages, where she was elected Chair after six years on the Board of Directors for SOS Canada and has been credited with delivering significant advancements to the organization's goals.
Women in Law Leadership is a Canada not-for-profit dedicated to celebrating and advancing women in the law through recognition and education. The Leadership in the Profession (Private Practice) award applauds a lawyer in private practice who has shown extraordinary leadership in one or more of several areas including: legal skills and capabilities, contribution to legal education and/or scholarship, mentoring of law students and junior lawyers, demonstrated leadership in law and diversity initiatives, and a commitment to being a positive role model for other lawyers.
More like this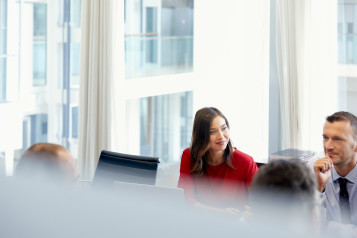 Publication
December 5, 2022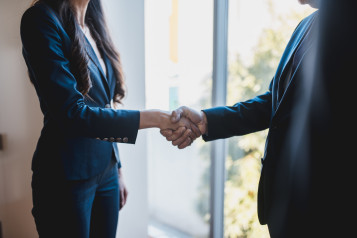 Publication
December 1, 2022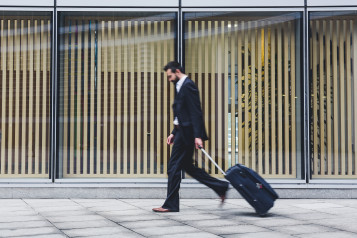 Publication
November 28, 2022