Businesses of all sizes need to ensure that their commercial agreements not only protect their interests but also help their businesses succeed and thrive.
When we help you negotiate and structure your commercial agreements, we look at both the legal risks and the commercial imperatives to see you through all stages of business growth.
We work with clients in a wide variety of industries, including aviation, traditional energy, energy transition, agribusiness, construction, technology, and many others. No matter what your needs are, you'll get creative solutions from a highly-skilled team that understands your industry and the ever-changing landscape that you operate in.
Benefits of a multi-disciplinary team
We leverage the experience and knowledge of the lawyers in all practice areas within our firm to ensure you are receiving legal advice to fully protect your interests and set your business up to succeed. This includes the following practice areas:
Capital Markets
Commercial real estate
Competition
Employment and labour
Energy
Finance
Intellectual property
Litigation
Regulatory
Tax
Knowledge of agreements of all types
No matter what the type of agreement, our team can assist. We have experience crafting a vast range of commercial agreements, including, among others:
Services agreements, including master service agreements and software service agreements
Supply and distribution agreements
Operating agreements
Licensing agreements
Manufacturing agreements
Management and consulting agreements
Transitional services arrangements between sellers and buyers
Carbon credit-related agreements
Infrastructure agreements
Cogeneration arrangements, including fuel acquisition and management, and power and steam offtakes
Natural gas liquids arrangements
Commodity distribution arrangements
Outputs and inputs purchase and sale agreements
Reseller agreements
Outsourcing agreements
What our clients say

"Creative consideration constantly being considered and presented to the client in a logical and straightforward manner." – Legal 500 Canada 2022
Representative work
Commercial arrangements for a Dow Chemical Canada ULC cogeneration facility
Counsel to Dow Chemical Canada ULC in connection with the commercial arrangements pertaining to the cogeneration facility owned by TransAlta Cogeneration L.P and Prairie Boys Capital Corporation located on Dow's Fort Saskatchewan, Alberta site.
Power development company's acquisition of green power
Advising a power development company on a limited partnership and contract for differences with a corporate investor that was interested in acquiring green power from an independent wind project as part of its efforts to reduce its carbon footprint.
Contract review for a livestock association
Counsel to a livestock association with respect to various contractual review matters.
Commercial agreements for Annex Ale Project
Counsel to Annex Ale Project with respect to advising on various corporate matters and commercial agreements.
Leasing aircraft for multiple international leasing companies
Special aviation counsel to various North American and International aviation leasing companies regarding leasing foreign owned aircraft to Canadian operators.
WestJet Airlines Ltd.'s negotiations to purchase 65 Boeing aircraft
Counsel to WestJet Airlines Ltd. in the negotiations to purchase 65 Boeing 737 Max aircraft.
WestJet Airlines Ltd.'s negotiations to purchase 45 Bombardier aircraft
Counsel to WestJet Airlines Ltd. in the negotiations to purchase 45 Bombardier Q400 aircraft.
Leasing of Boeing aircraft by WestJet Airlines Ltd.
Counsel to WestJet Airlines Ltd. in negotiations with various North American and international lessors to lease 40+ Boeing aircraft.
Establishment of an orthodontic partnership network
Counsel to Corus Orthodontists Inc. in connection with establishing a North American orthodontist owned orthodontic partnership network.
Shell Canada's proposed LNG project at Kitimat
Counsel to Shell Canada in the negotiation of joint venture arrangements between Shell Canada, Korea Oil and Gas Corporation, Mitsubishi Corporation and PetroChina Company Limited for the development of an LNG export terminal in Kitimat, British Columbia.
Divestiture of interests in land development entities
Counsel to a Calgary based construction company in connection with its divestiture of its interest in a residential land development group of entities.
Proposed $11 billion plastics manufacturing joint venture
Counsel to The Dow Chemical Company and Dow Chemical Canada ULC in connection with a proposed (and ultimately aborted) $11 billion plastics manufacturing joint venture, known as K-Dow Petrochemicals, with Petrochemical Industries Company, a subsidiary of the state owned Kuwait Petroleum Corporation.
Negotiating agreement for Dow Chemical Canada ULC
Counsel to Dow Chemical Canada ULC in connection with the negotiation of numerous NGL and feedstock purchase and sale, transportation, storage, extraction and interconnection agreements
More like this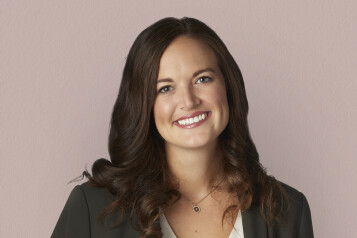 Publication
March 31, 2021
Publication
March 26, 2021