Our team is knowledgeable in all aspects of occupational health and safety (OH&S) laws. They regularly advise companies on how to reduce risk and accidents in the workplace.
Up to speed with current legislation and case law, we help our clients design and implement comprehensive health and safety programs. We can also assist you with responding to OH&S investigations or charges if they arise.
A team with you every step of the way
With a focus on clients in the oil and gas and renewables sectors, our team is always mindful that safety is our clients' primary objective. We can help with the risks of accidents in the workplace, including worker injury, worker compensation costs, business interruption costs, brand reputation costs, and the time and costs associated with OH&S prosecutions. If a workplace accident happens, we can help you navigate the next steps.
We help with
Get advice from us on reviewing and developing occupational health and safety programs, as well as:
Interpreting, applying and complying with provincial and federal OH&S legislation
Reporting and responding to accidents
Handling prosecutions under provincial or federal OH&S laws
Delivering OH&S information and seminars
What our clients say

"The BD&P team always provides pragmatic business and legal advice." – Legal 500 Canada 2020
Representative work
Successful occupiers' liability trial against the City of Calgary
Counsel to a plaintiff in an occupiers' liability trial, which found that the City of Calgary had breached the Occupiers' Liability Act by failing to have adequate security measures in place at a Light Rail Transit station and connected Plus 15 walkway on New Year's Eve. The failure to have adequate surveillance camera placement and quality, sufficient lighting, an effective video monitoring system, or sufficient peace officer patrols, contributed to an unsafe environment. This prevented Transit employees from observing or detecting a serious and prolonged series of assaults against the plaintiff, deploying peace officers or Calgary Police to intervene, or taking other steps to mitigate the harm. (McAllister v. Calgary (City), 2018 ABQB 480). The decision was upheld by the Court of Appeal, subject to a clarification concerning the time within which the City ought reasonably to have detected and responded to the assault. (McAllister v. Calgary (City), 2019 ABCA 214). On January 9, 2020, the Supreme Court of Canada denied the City of Calgary leave to appeal the Alberta Court of Appeal's finding of liability in McAllister v. City of Calgary.
Occupational health and safety advice for an agriculture retailer
Counsel to a retail supplier of agricultural products and services with respect to advice regarding their process safety management and potential liabilities under various regulations.
Defence counsel in various occupational health and safety disputes
Defence counsel on a number of occupational health and safety matters including exposure to chemical fumes, falls from height, pedestrians struck by heavy equipment; workers injured when standing under suspended loads, workers injured at pinch points, among others.
More like this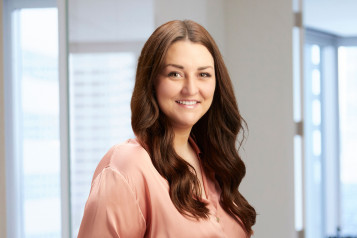 Publication
March 11, 2020
Publication
March 10, 2020